This faux 5 panel dress has been made for Katie, a little girl in the USA. She wanted a blue dress and flowers.
So we looked through various fabrics and decided to use a white fabric with blue flowers, covered in a blue organza with sprinkles of silver glitter.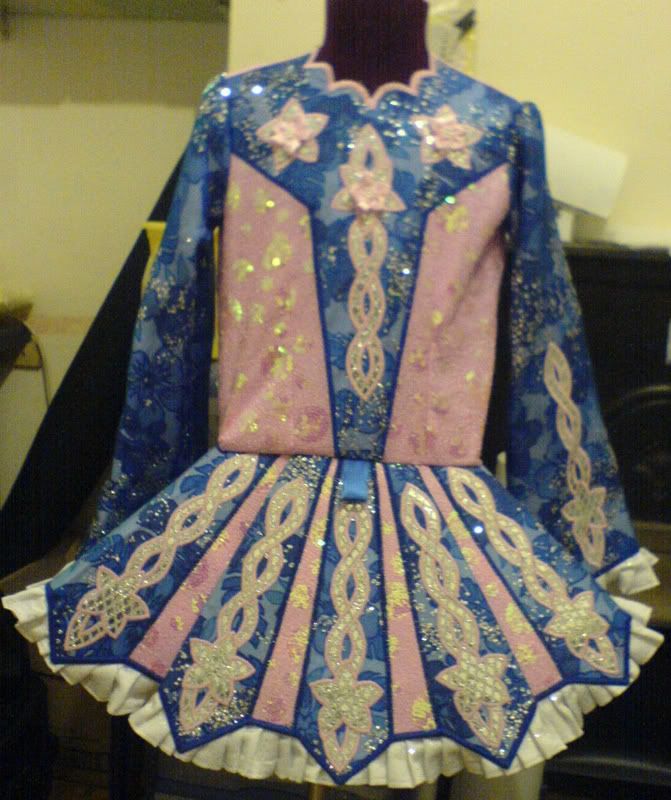 Other fabric used is a pink chiffon base with circular sequined design. The
appliqué
is done in silver diamond shape foil. All finished in pink and blue embroidery and pink satin flowers stuck on to give a 3D effect and white satin with silver glitter ruffles.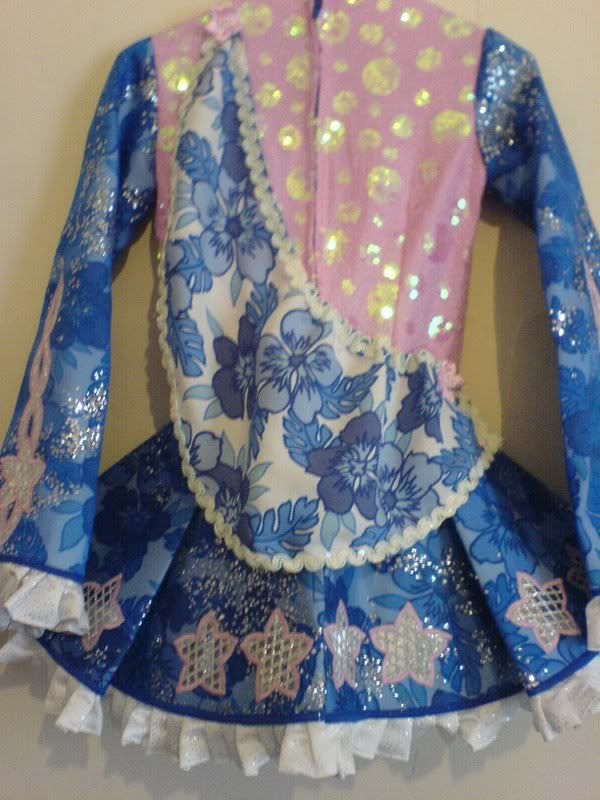 The lining and bloomers are in a crazy design hologram silver foil on pale blue jersey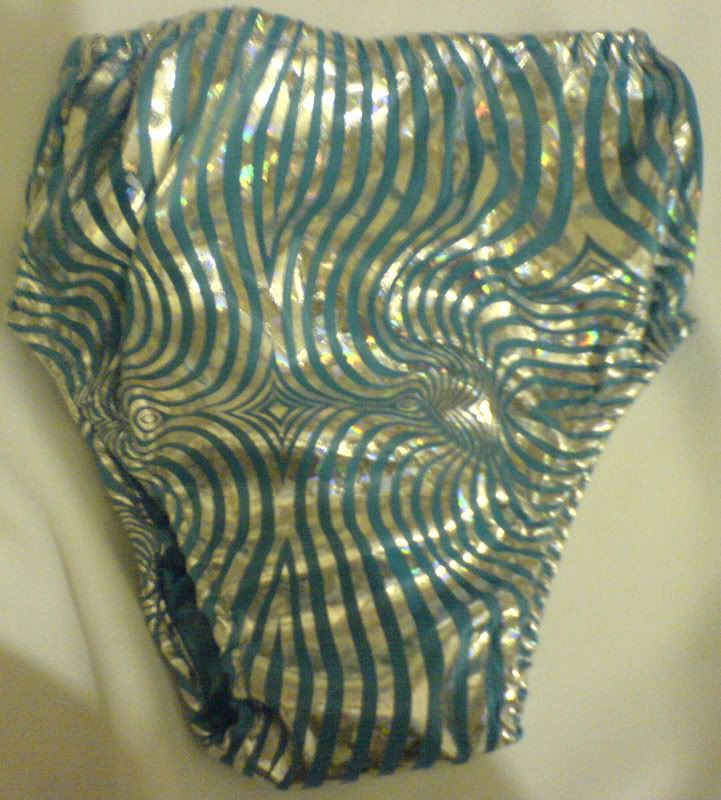 and the package is finished off with a padded headband.