Hannah has been waiting for this dress for ever. Between the postal services being a pain in the butt she finally received it today. Hope you like it Hannah as I know it was to be a surprise from your sister. Please send a pic to add to my collection and Good Luck.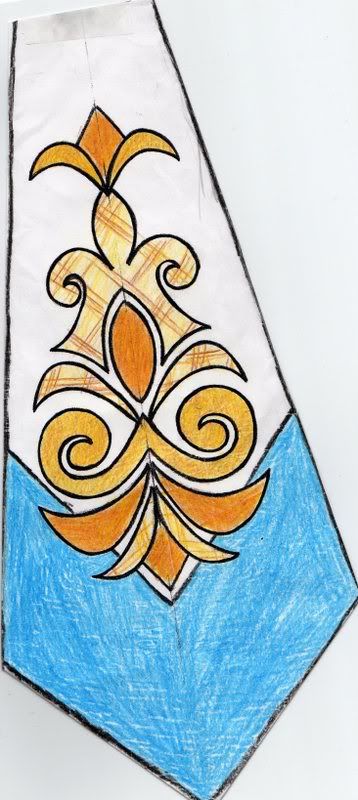 The design for the dress was provided by the customer. She also bought all the fabrics, so sorry if you like them I can't help...I have no idea where they were bought apart from Texas lol.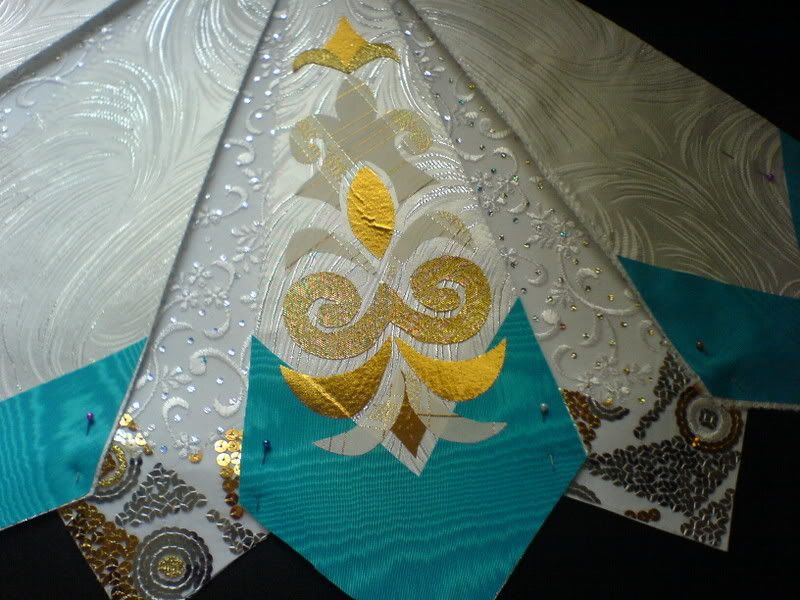 above and below, skirt detail with and without embroidery
Front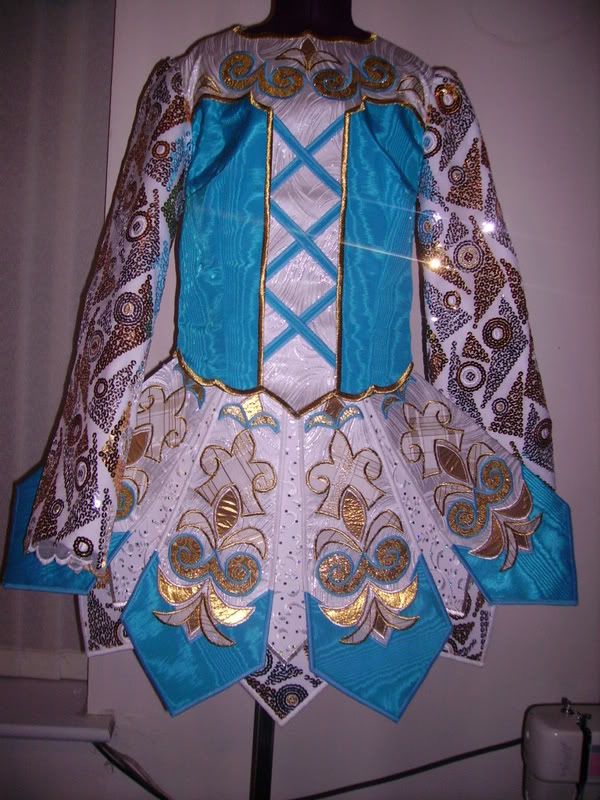 Back with simple lace cape.
Bit blurry, but close up of sleeve.
Lining
Headband