Chrissey contacted me some time ago to ask me to make her a dress. We tossed around a few ideas and came up with this design.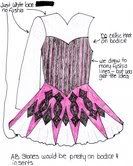 And here are the finished pictures. The light is causing a problem on the right of the pics. I will be getting some pictures from Chrissey and her mom when she wears her dress out..... I'll put them up, but for now here's my bad pics :o)
The dress is made from black satin and a fuschia pink with metallic strands. A white lace petticoat and white tutu. Embellished with lots of diamantes to give it that extra sparkle.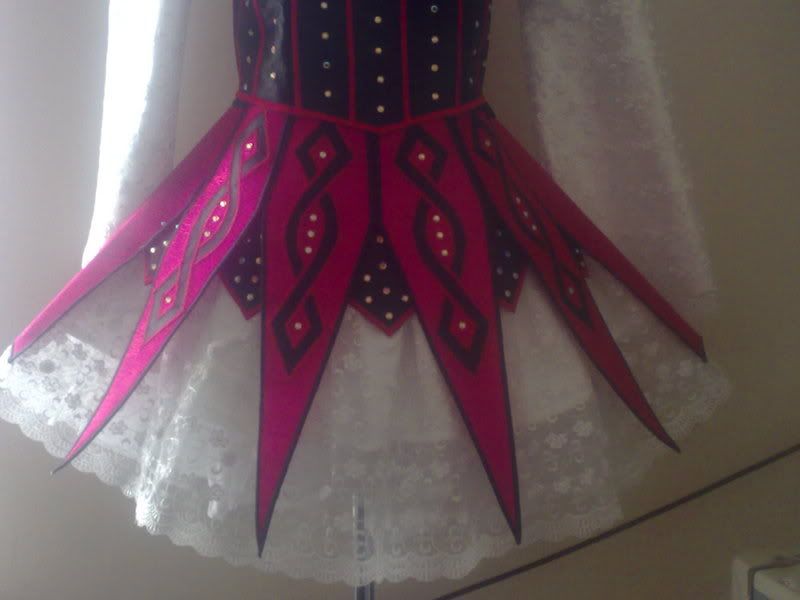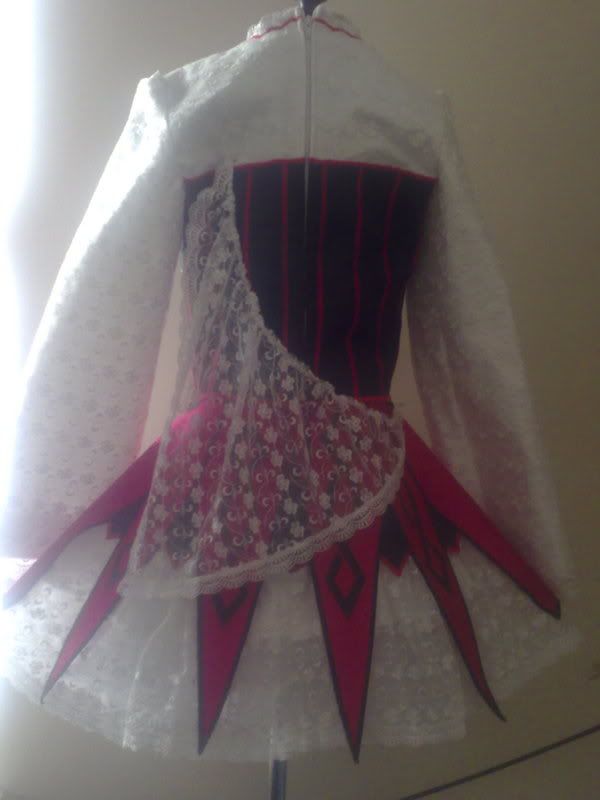 Hope the dress brings you luck Chrissey