Second attempt at a 'Theatre Curtain' dress. Made this for Ashleigh who's a young dancer in Rhi's school. She's 10 and wanted a pretty dress.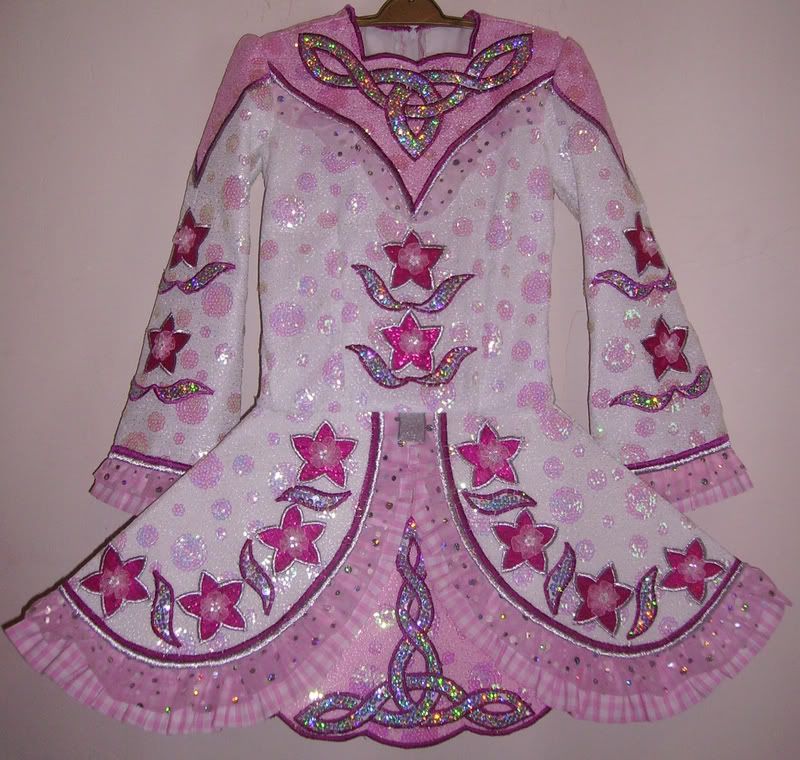 Think I may have just filled that request. It debuted today at a St Patrick's Dispaly at school and will be seen again on Friday and Saturday.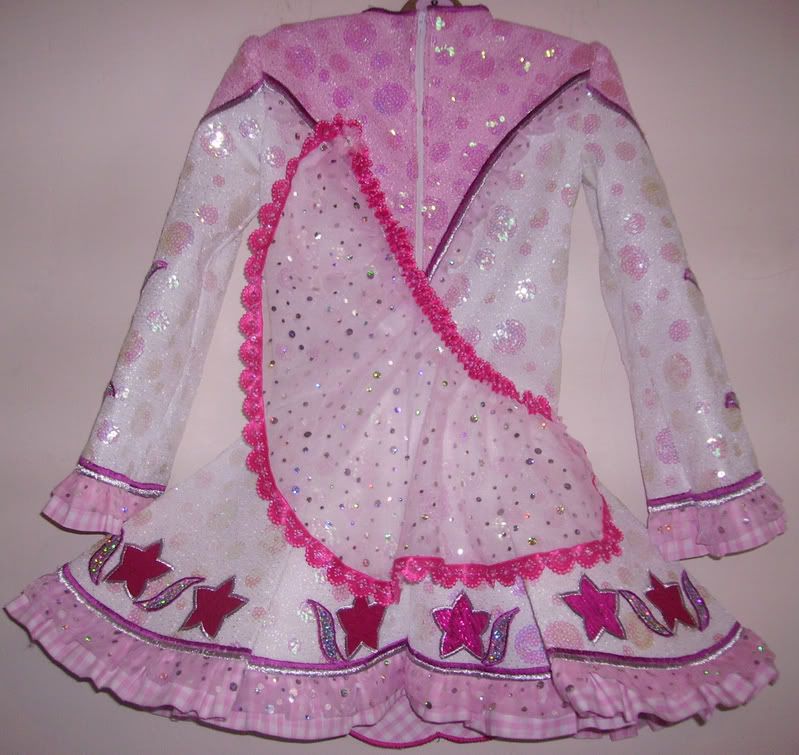 The base fabric is a lovely white chiffon over net embellished with mother of pearl sequin circles. You may recognise the pink I've used on the upper bodice, insert and sleeve as the same pink I used in Tori's dress. See an earlier post.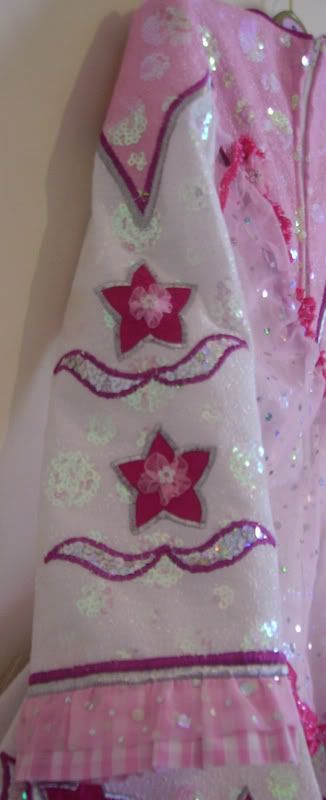 The lining is pink and white gingham as are one of the sets of frill. The other set and shawl are a very pale pink voile curtaining with silver hologram circles. We decided to add some celticness to this dress as well as keeping it 'trés moderne' Please excuse my attempts at French, it's been over 34yrs lol. The finishing touches were some tiny little voile flowers with a circle of crystal in the middle of them. Hope this dress brings you lots of luck Ashleigh, and I'm sure you'll turn people's heads in it. If you would like to leave a comment about the dress feel free. Constructive criticism always welcome.