Jaisie is my friend's little girl. She's 4 in May. Her big sister, Jasmine, dances and has a couple of old dresses still at home....however, Jaisie, being Jaisie decided she didn't want a second hand dress, she wanted one of her own lol.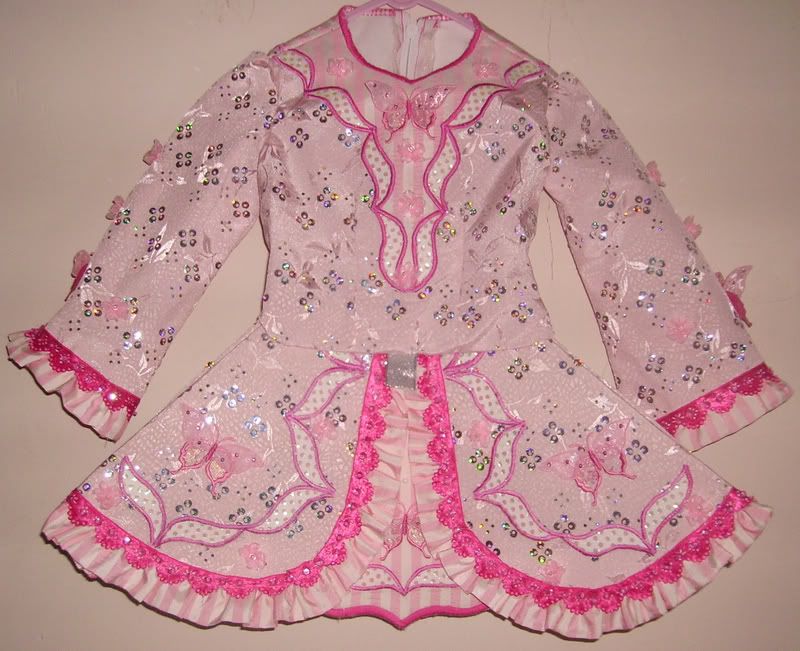 So we decided to make her one. Nothing fancy, her mum said, just something she can call her own. Well as Jaisie is at most local feis and will be at the Worlds, I thought what a great walking advertisment, so put more in than they were expecting.
She rang me tonight on the way to dance class to tell me she was very excited......... well she was dumbfounded, as was her mum and sister, when they actually saw the dress.
Fitted her perfectly, even without any fittings. Here are a couple of her in the dress at dance class....love the socks don't you?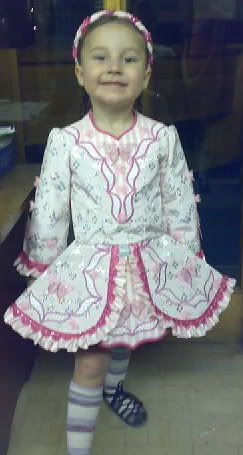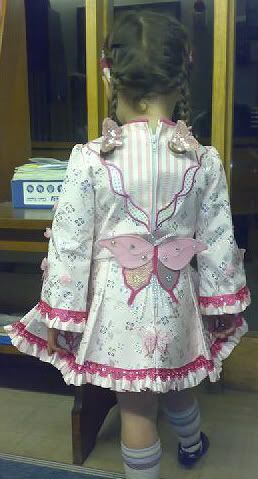 Oh yes, she loves butterflies, but had no idea that's what was going on the dress....so the butterfly hair accessories were a complete coincidence. Poor love can sleep tonight now. She's been waiting for this dress since last year and each time we saw her she looked at us in anticipation and then disappointment when we didn't have it with us.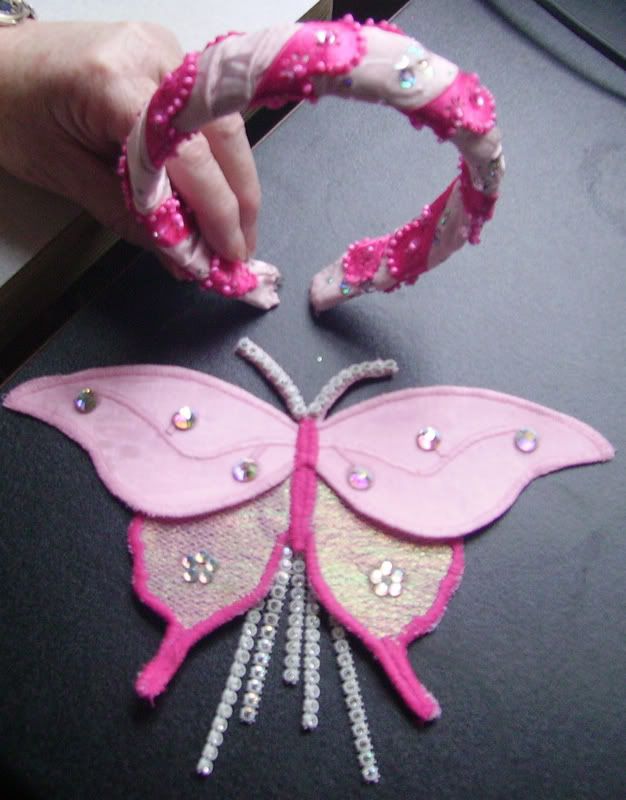 We made the butterfly cape to emulate the bought butterflies on the dress. This has been an absolute joy to make, and I think Margaret and myself have loved it because we were making it for Jaisie and she's such a cutie. This is one of those dresses that will be put on AFTER she's competed, if and when she does.....there's a ruling in NW UK that Novice dancers can't wear dresses, lol that's going to confuse everyone isn't it?